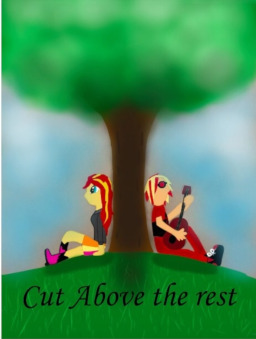 We all have that friend in the group. The one that stops the arguments, keeps everyone together and everyone likes.
Unknown to Sunset Shimmer, the human five did have a sixth friend in their group before Twilight came along, but he was taken from them a few years ago.
So you can imagine their reaction to when their silent friend returns to Canterlot High. But he has a personal mission this time.
To make sure that this group of friends don't fall apart. He let it happen once, he won't let it happen again.
---
Now with amazing cover art by the talented Nightglimmer22! Seriously, you are amazing
JOIN THE CATR GROUP HERE!!!
Chapters (73)