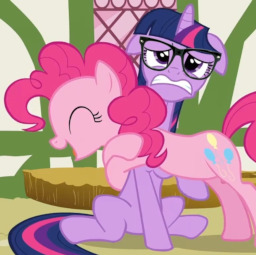 This story is a sequel to The Hnng-ening
---
For the first time in years, Twilight tries on her old pair of glasses to figure out if they still induce strange effects in other ponies.
As it turns out, the effect is hugs. Many, many hugs. Unfortunately, she doesn't know how to make them stop.
---
Though this story is a sequel, it's a standalone story and doesn't necessarily require any knowledge of the prequel.
Now with a YouTube reading by Short Stories
Chapters (1)