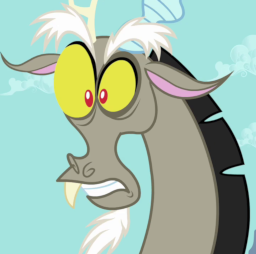 When Lucid escapes imprisonment from an alternate dimension, Discord tries to give him the one thing he's never had before, a normal, loving father.
And by normal, I mean a chaotic entity who just happens to drag his son along into some crazy, random adventures.
---
A collection of episodes depicting how much it sucks being the teenage son of a chaotic entity. The chapters are either loosely-connected or have no connection whatsoever, unless in some special cases.
[Sex tag for innuendos and language, no sex involved]
Chapters (3)