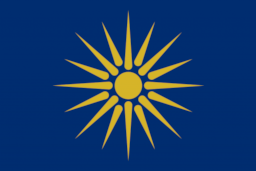 Bucephalus is the pride of his tribe. The strongest of the strong, nothing and nopony has ever defeated him in combat. From his home in Manedonia, Bucephalus is only one step away from becoming consort to King Alexander. But to become the King's Consort, Bucephalus must complete a pilgrimage; the journey to bring back a form of strength foreign to the powerful warrior stallion. Upon the advise of a trusted friend, Bucephalus finds himself in Ponyville, Equestria. It is there that he will discover this new strength within.
The "gore" tab is due to some scenes referring to gory moments, as well as the mention and display of blood and or blood filled scenes.
Story commission for nioniosbbbb.
Chapters (6)