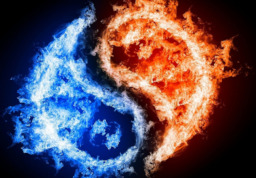 Source
Equestria, the vast land ruled by ponies. But that was not always the case. Long before the rule of the two princesses, the land that would earn the name Equestria was ruled by dragons, and the leader of them all was the Alpha. This is the Tale of the Second Alpha, and how he became friends with the Mane Six. And his fight to defend his home against a very personal threat.
Also posted on my account on Fanfiction.net under the same name.
Gore tag because of detailed violence in later chapters. Romance tag for shipping between characters in later chapters. This isn't a ship fic.
This story has been canceled in order to allow me to possibly rewrite it the future and as such there will be no longer have any more future chapters written for this. I apologize, but this had to be done.
Chapters (60)