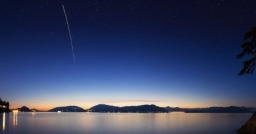 Side Story to Improbable Truth
---
The woman was used to being just another face in the crowd. Just another girl, trying to survive the harsh times that landed the world. But it was after a bright blue flash that everything had changed. In a strange world, where the laws of nature as she knew them were nothing more than suggestions, the girl had be rechristened by an alien claiming to have once been a man.
Val, short for Valentine, Valiant, or whatever else she could come up with to hide her true species, had soon found herself alone once more in this strange new world. Alone with nothing more than the advice of a madman, a cloak, and a reliable staff.
Might as well start exploring.
Chapters (2)