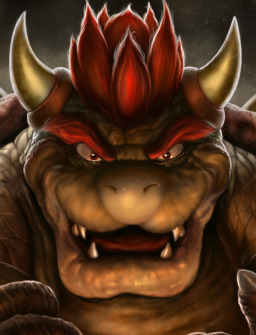 Source
After a thrashing from a certain plumber leads to a magical mishap, Bowser and his adviser Kammy find themselves in Equestria.
Will they discover the Magic of Friendship? Will they realize this is perhaps their one last chance to change their ways and become good before it's too late?
Will Bowser rethink his whole "kidnapping princesses" thing?
...
NAAAAAH!
---
Written in the 1st-person. Considers all Mario games, aside from the sports games/party games/Smash Bros to be canon. Bowser has his RPG personality.
Art by CyrusCloud
Chapters (2)