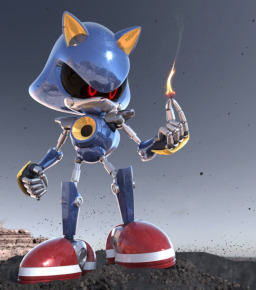 I probably should have been more careful about my actions whenever I got to this land of rainbows and suprisingly dark places. Nonetheless I act like a complete fool when I first arrive in Equestria as Modern Metal Sonic.
Never, ever trust guys in cloaks.
Anyway I calm down from the adrenaline rush soon enough to deal with a bunch of things going wrong. But you probably want to hear about the ponies and not me right? Well what if I told ya I fall in love with both Rainbow Dash and Luna? Yeah, a robot in love, how the hell is that gonna work?
Magic, magic is how it's gonna work.
Sex tag for sexual language
Metal Sonic X Luna and Rainbow Dash story
Chapters (65)