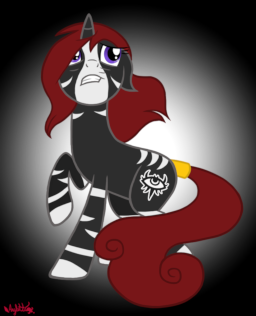 Source
When an earthquake hits Old Canterlot High, the unicorn mare named Selune Darkeye is among the few students that gets trapped inside. Buried beneath the rubble she encounters an earth pony stallion named Terra Lionmane.
The earthquake however has awakened more than just the fear of survival in Selune. A fear so deep, it goes back to when she was born.
Contest entry for:http://www.fimfiction.net/group/204577/weekly-contests/thread/175855/oc-contest
Despite the cover art there is no actual shipping occuring here. If you want to ship it, be my guest.
Edited by kildeez
Chapters (1)