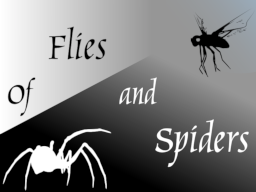 Source
Glitter was banished from her hive because she's different: instead of feeding on love, she feeds on anger, fear, and sadness. Ponies are easily fooled and more easily manipulated. Staying undetected and sustaining her dietary needs, she goes through life bringing misery to those around her. All changes though when he turns up, tearing down walls built throughout a lifetime.
---
Featured on Equestria Daily 27th of August 2015.
Originally written for the The Writeoff Association's June contest "A Matter of Perspective".
Thanks go out to InquisitorM and Fimbulvinter for editing and proofreading help.
Additional Thanks to all the Writeoff Association members who reviewed or commented on the contest version. In no particular order: Titanium Dragon, Baal Bunny, Bad Horse, Bradel, FanOfMostEverything, horizon, Not_A_Hat, PresentPerfect, Thornwing, The Cyan Recluse, The Letter J, BlazzingInferno, bookplayer
Chapters (1)