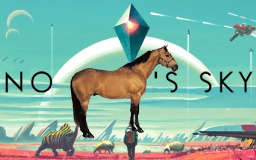 While exploring the universe and scanning everything for the Evil Galactic Council, Noman stumbles upon Ponyville. Now the world is at stake! Or maybe not. Who knows?
Rated T because I'll probably put an icky fart joke or two in there somewhere.
This is a crossover with that one game that hasn't come out yet.
Chapters (4)