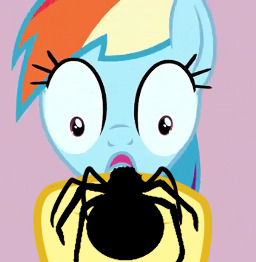 Source
Rainbow visits Fluttershy, intending to drop off a letter, but she's scared away by a horrifying spider Fluttershy is caring for.
The rest of the main 6 are quickly told what happened, and simply cannot let such an event go unnoticed. How will Rainbow react when they show up at her doorstep?
Read it and find out!
Cover art very generously made by FIMFiction's very own RunePlate!
Chapters (1)