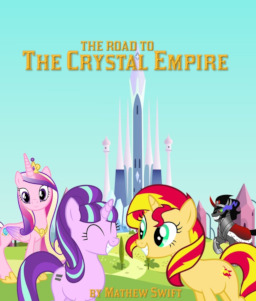 Source
Well-renowned unicorn theives, Starlight Glimmer and Sunset Shimmer, follow a mysterious map to the fabled Crystal Empire, the lost kingdom of the Crystal Ponies.
But their plot to steal it's riches gets a little complicated when they are mistaken for goddesses of Equestria, sent to protect the Empire.
---
Based off the movie "The Road to El Dorado" from Dreamworks Animation.
Chapters (1)