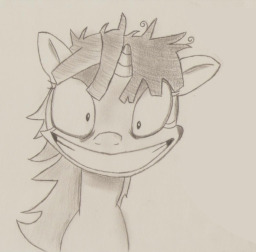 A strange yet convincing creature comes to Twilight in her dreams, seeking to twist her mind and ideals against the Princess.
Under the creature's influence, what will become of her and what will be of the future of Equestria?
This is my first attempt at fan-fiction ever, so any kind of feedback is greatly apreciated, especially when it comes to grammar, since I speak Portuguese.
Chapters (11)