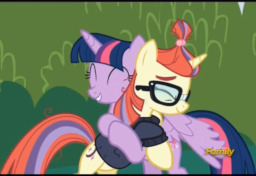 Moondancer shut herself off from the world when Twilight decided to study instead of attending her party. That is not a normal reaction to a negative response from somepony with the mental status of "friend." A snub from a crush, however...
A.N. This is the FIRST Moonlight story. Ever. It was written the night of the episode and approved the day after.
This story has been reviewed by Rage Reviews. The link can be found here.
Chapters (1)