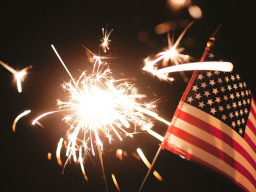 "Come on Anon. The crystal ponies are celebrating Freedom Day!"
"What's that, another festival? Don't you guys have one of those like every other week?"
"This one's special though. It's been one year since the defeat of King Sombra, so the ponies are going to celebrate their victory."
"Oh... so it's like the Fourth of July."
"The what of what?"
===
Just a quick story for the Fourth of July.
Featuring Fem Anon for no reason.
Chapters (1)