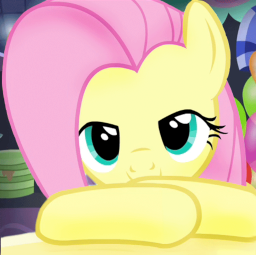 When we slid into Pinkie's Party cave, some of us learned Pinkie's party plans. But when I got to read my dossier, in private, I learned something that might change the trajectory of my entire life.
Had Pinkie Pie read my soul and provided a vision of a future I could not resist? Or was she once again evilly taunting me, to get me to react? I could help animals, but could I help ponies and help myself?
---
A My Dinner with Andre meets MLP interlude within Party Pooped. You'll never watch the episode and see it the same way again. The story does not take into account the events in subsequent episodes.
Chapters (1)