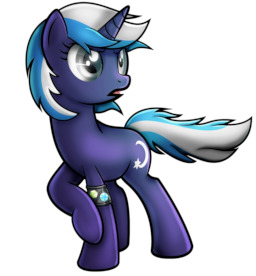 Source
This story is a sequel to Distorted Fate
---
After enduring the task of adapting to being a filly and helping to stop a potential disaster from occurring, one would think that things are finally turning around for me. Sadly... fate will never be that nice to me. Now I have deal with ponies knowing that I was originally an alien, Twilight's desire to learn everything I know, as well as training a team of ponies to handle any interdimensional issues that could come to Equus thanks to Celestia's recklessness. My life just keeps getting worse.
Oh, and everypony said I'm also going to have to go through something else, but I didn't understand the word. Just give me a moment as I look it up. I think it started with a p.
Note: It is recommended to read Distorted Fate first. Also may contain some gore.
Updates Tuesdays and Fridays.
Art: WildSoulWS
Editors: FourponyChapters I-XXXV), Hyari(Chapters I-XIV) PersonalGamer (Chapters XXIX and onward) RockstarRaccoon (Chapters XXXVIII and onward), PinkieThePrankster (Chapters Chapter LVIII and onward)
Chapters (67)