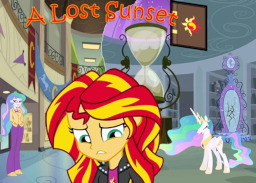 Source
Sunset Shimmer was Celestia's top student until she betrayed her. Now she has escaped to the world through the mirror. However, instead of her becoming the tyrant queen of Canterlot High, an accident happens on the first day there, causing her to lose her memories. Now an amnesic Sunset Shimmer is alive in the human world, not knowing what her goal in life is or where's she from. The question is: Is this a good thing or will she still become a demon anyways?
First featured on Fimfiction's main page on 8/18/2015!
Cover image by the awesome: MixMassBasher
Note: There will be spoilers in the comments! You have been warned!!!
Also, this story is old. The early chapters are very low quality! You have been warned!!!
Chapters (47)