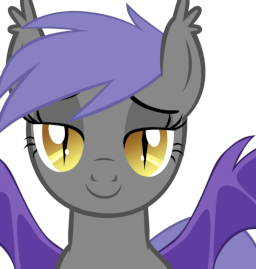 Source
Daniel Habbuck, UN ambassador to Equestria, hates his job.
Sure it pays well, but it's hardly worth having to put up with flank-kissing politicians and the stomach twisting anxiety of knowing that he represents all of humanity.
One night, after a particularly tense meeting leaves him wound up, Daniel is desperate for somepony to talk to. With his friends either busy or too far away, he hires a batpony prostitute, just so he can have some company.
As he soon learns, there's much more to this streetwalker than meets the eye...
Rated T for sexual references, but no clop.
Special thanks to WingmanRed, Georg, and Kraken Hatchling for proofreading and editing
EDIT: Special, special thanks to Comrade Pony for the suggestions
EDIT: Deleted cover art.
Chapters (1)