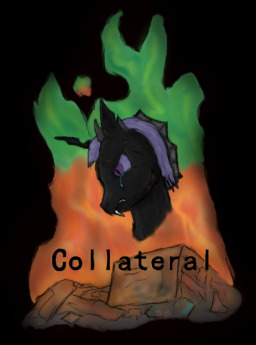 Good intentions always seem to go awry. In the search for the more destructive of our race, the few of us who live peacefully in Equestria's borders must bear the heaviest burden. Cast from the town I once loved, and my family destroyed, I seek my revenge on those who took them from me. By the power of my blood, sweat and tears, and with plenty of luck, I plan on watching Canterlot burn.
I am Amethyst and I am a changeling.
Thanks to N00813 for his help as a pre-reader.
Thanks to Unknownlight for his help as a pre-reader and editor from Chapter XXIV and on.
Chapters (24)