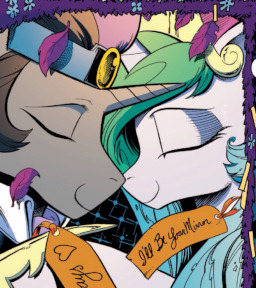 Source
(Former title was 'Everypony Deserves Love')
One morning, Celestia wakes up to find an unexpected surprise from Twilight. Now, She, Twilight and her friends venture into the alternate Equestira to turn the other Sombra good again and unite him with her.
Note: You have to at least know how the 'Reflections' comic arc ended to read this story, or just read the synopsis.
Thanks to Word Worthy (Formerly known as Izanagi), PinkieLunaShy and Tripy998 for editing the chapters.
Chapters (14)