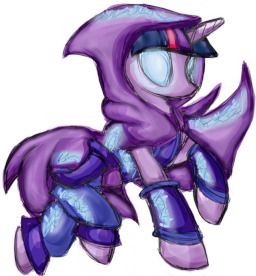 Twilight it's almost done with her task, but there's one last spell she haven't tried yet. A portal spell.
After doing the spell, she is teleported to a new world, far more different than Equestria, called the Void.
Creatures from different shapes and sizes chased her until, he found her.
Chapters (4)