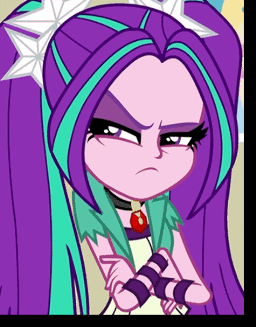 Aria's grumpy attitude awakens an ancient evil, Grouch Grump, that won't leave her alone and spreads bad luck. The day only worsens, because the angrier Aria gets the stronger the bad luck.
This being is able to feed off of negativity from disastrous days and exorcise the dominance in multiple relationships and is angry enough to kill anyone, even if they are on the same side. The other is named Grouch Grump.
Perhaps someone will get her to feel joy and break the being...or make it a 1000 times worse. After all, this is Aria Blaze.
Chapters (1)