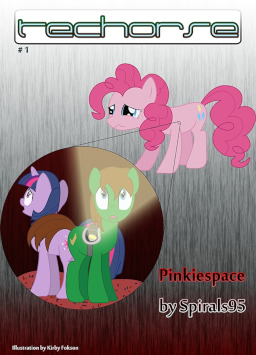 Cover artwork by Kirby Fokson: http://fokson.tumblr.com/post/18654545174/commissions
#1 of the Techorse short story series.
Techorse has gotten accustomed to living in Ponyville, and needs to have his castle inspected by Celestia to ensure that it's safe. Twilight, when helping him to clean up his home, suggests they use a shrink ray Techorse has invented to study objects from the perspective that insects have. But when they in conjunction with Pinkie Pie make a mistake, everything goes haywire!
Chapters (1)