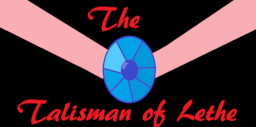 The "Great and Powerful" Trixie Lulamoon was humiliated in front of all of Ponyville. By word of mouth, news of the Ursa Minor and her lies spread quickly across Equestria.
A year later, Trixie has a plan for revenge. She plans to use her newly acquired Talisman of Lethe-an amulet that initially was only capable of erasing someone's memories-to replace Twilight Sparkle as the new Element of Magic. The more she uses it, however, the more she comes closer to unlocking its true power...
---
This is in a universe where Trixie didn't buy the Alicorn Amulet, and bought the Talisman instead. It takes place in season 3.
Constructive criticism is welcomed and encouraged!
Chapters (1)