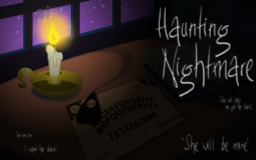 ==== Originally Written: Fall 2011 ==== EDQ Link ====
After a party to welcome the season of Nightmare Night, the library becomes the target of strange activity. Minor annoyances prelude greater events, and soon Twilight and Spike each take action to handle the situation in their own way. All the while, questions hang in the air. What lingers amongst the shelves? What watches from the corners? What stands just behind you only to disappear when you turn to look?
What is in the library, and what does it want?
Chapters (3)