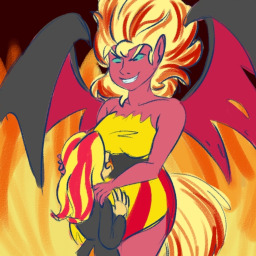 Source
The sirens have been stopped. Sunset Shimmer has earned her ears, a sign that her redemption has been confirmed by Harmony itself. Everything's great, right?
Right?
Sunset's own subconscious begs to differ. And the resulting disagreement could have more drastic consequences than any side of her realizes.
An entry in the June 2015 Writeoff Competition, with the prompt "A Matter of Perspective." Rated Teen for fantasy violence and Things man was not meant to know.
Chapters (1)