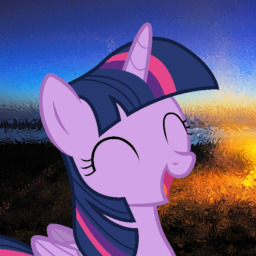 Source
Princess Luna asks Anonymous to check on Twilight Sparkle. He does so. Meanwhile, Spike is being weird and Rainbow Dash does not lift.
Short, cute Anon x Twilight story.
Second person this time, contains mushy stuff, random shit and stupid references. You know, the usual.
Teen for some language and sexual references.
Chapters (1)