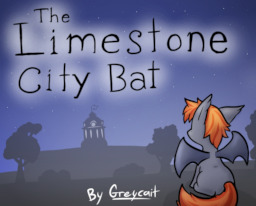 Source
The city itself is the same. The buildings and streets remain untouched and unscathed by what happened. The population wasn't so fortunate. As far as I have been able to tell, they are all gone now with no hints as to how, why, or where they are. Only the empty city.
I'm still here, however. Whatever end happened, I missed it.
If only I were so fortunate to say 'I fared as well as my city'. I'm still here in the suburbs of my empty city, but I'm far from the same as I was. The Limestone City might be unchanged, but I have been left with new hooves to walk on.
I have no intentions of letting an unknown tell me it's the end.
[A Ponies After People Fic][Art by Zutcha]
Chapters (12)