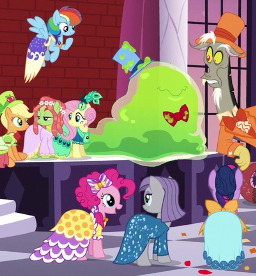 Discord isn't quite used to this "multiple friendships" thing yet. He has a lot left to learn, so Twilight Sparkle thought it would be a great idea for her friends to join Discord and Fluttershy for tea this week.
As eager as Fluttershy's other friends are to teach Discord about friendship in groups, they might have a thing or two to learn themselves.
Written for The Writeoff Association's "I Regret Nothing" contest.
Chapters (1)