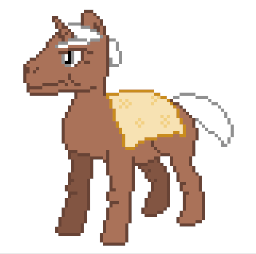 Have you ever wondered how pony names somehow always accurately relate to the identity of the pony in question? Well, that's all thanks to the efforts of one stallion. And he hates his job.
Name Rater has always had a very unique skill: the ability to gauge the talents of others at a glance. And once this became known, everypony began to depend on his guidance, much to his chagrin. This is his story, a tale of great self-sacrifice and even greater grumpiness.
And no, this has nothing to do with Pokémon, the name is just fitting.
Chapters (7)