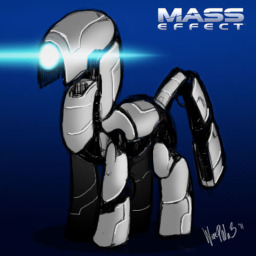 What if ponies replaced humans in the Mass Effect universe? Will Commander Sparkle save the day like Shepard did?
Special thanks to vimbert and 108Echoes from Ponychan's /fic/ for proofreading and conceptual ideas.
The GDoc links, if FimFiction does not fancy you. This is both my working copy and the originals that was published on Equestria Daily.
Chapters (12)