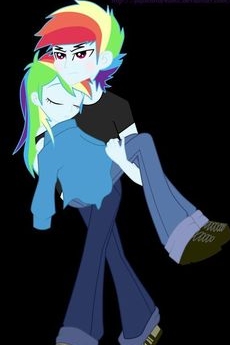 Source
At Canterlot High, Rainbow Blitz, the new kid in school, goes through his new life, since his parents died. Now, he has to make new friends. And one of those friends? A tomboy named Rainbow Dash. He talks to her, and they become friends. Then, they start to hang out, then forming the most awesome couple there has to be!
Please check out my other stories, if you enjoyed!
-Proofreading:
Fan Without A Face
Charles Spratt!
Art: JaquelinDreamz!
Chapters (20)