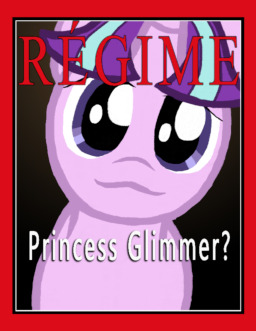 Starlight Glimmer emerges from hiding with a mob of fiery new followers, loudly proclaiming one demand:
Free and equal elections for the office of princess.
Princess Celestia is a fair ruler, and consents to follow the will of the masses. To Applejack and Apple Bloom, it seems impossible Starlight will win. She's a dark horse candidate, all the way. But if her followers turn out to be more numerous than previously thought, the Apple family may have to reconsider what they'll do should the unthinkable happen and Starlight Glimmer becomes the new princess of Equestria.
Written for the Equestria Daily training grounds for "The Cutie Map". Thematically a sequel to No Pony Left Behind, but it's not necessary to read that one.
Chapters (1)