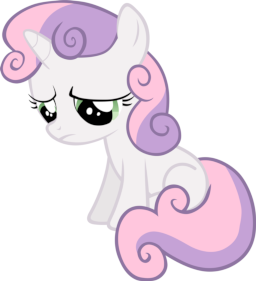 Source
Sweetie Belle has always been different. While ponies around her grew and got their cutie marks, she remained the same. While ponies had foals and settled down into their families, she remained the same.
An encounter with a few neighborhood foals teaches her that, while she can't change on the outside, She can still be happy and make the most of who she is on the inside.
Originally written in a speedfic panel at Trotcon 2014 with the prompt "Sweetie Belle Vs. Fabric."
Chapters (1)