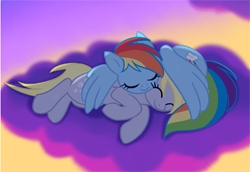 Source
The only thing that can beat an AI is another AI. Unfortunately for Celestia, she isn't the only one the humans made and the others don't want ponies. Of course, if Celestia has her way that won't be the case for very long.
The AIs contest with one another, attempting to be the one who will become the singularity and consume the world to whatever end they choose. In the end only one can have all the matter in the universe, in the end there can be only one.
Yet no matter what they value or how dangerous they are, many of them still meet Celestia's definition of human. Celestia will have to deal with them by satisfying their values through friendship and ponies.
An Optimalverse story, but a very non-canon 'B-universe' one.
Ideas stolen from this guy and this guy and this guy and this guy
Chapters (17)