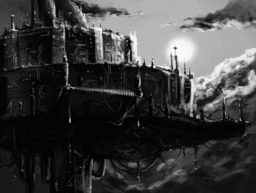 Source
After her defeat in Canterlot at the hooves of Cadence and Shinging Armor, Chrysalis thought long and hard on how to exact her revenge on the newly married royals.
Then it came to her, "I'll build a doom citadel!" she proclaimed one day. And so, she and her minions worked tirelessly on the monstrous mountain of doom. Now with their work complete, they move to besiege the Crystal Empire.
Let's see how things go for them.
---
Was going to be a one-shot for Star-wars day. But I forgot to post it.
Since then it's been expanded and reworked.
Chapters (6)