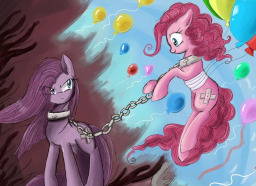 Imagine being stuck in the mind of a pony that you can't stand and is the exact opposite of you.
Now imagine having your life torn away from you, and you've just gotten it back; only to face just as many hardships as before.
And then imagine you were just told you technically shouldn't even exist.
That's my life.
---
This story is a sequel to Caged Inside, but is written in a way that it's not necessary to read it first.
Chapters (5)