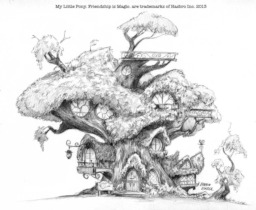 Source
This story is a sequel to To see both faces.
---
Less than ten days after the ordeal of Ser Vincent being exposed to the small town of Ponyville and he was already heading back. He's not pleased in the slightest, but it is just for bodyguard duty as Prince Blueblood confers with Princess Twilight about official business. The stallion mask helps but he can see in the eyes of a few that they're aware of what's beneath. Regardless, as a knight he's sworn to duty and can handle a few fretful glances his way. Of course, it just a question of what to do about the other Elements of Harmony.
---
---
The second story of The Changing States of Knight series.
Chapters (5)