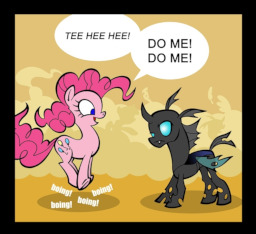 Source
Doomie, like most of his brothers, hasn't eaten in a while.
So, when a random pink pony asks for him to "do her"
and intercourse love is the tastiest kind of love out there,
and the pony herself looks pretty pretty:
How could he refuse?
Author's diary: DEEEEEEEEEEEEEEEEEEEEAR diary. There is not enough Doomie pie fanfics out there....That is all.
Chapters (14)