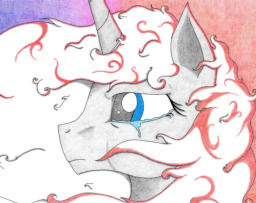 Source
This story is a sequel to Cirque du Poney
---
After the events in the Never, Misty Moonrise is determined to learn more about what threatened the dream world. It soon appears to be a fruitless endeavor, but she refuses to stop looking. However, secrets abound behind closed doors, and painful memories once buried surge to the surface. It isn't long before Misty must face a challenge she never dreamed she'd have to overcome.
---
Revised August 22, 2015
The Shadowmancer Saga is written in collaboration with The Wandering Bard.
Chapters (1)