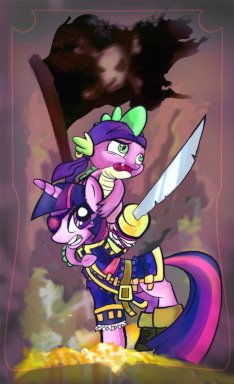 Equestria has fallen, and life for the ponies and those who they had protected becomes one of hardship as the land loses its magic.
Yet, there are rumors of a vicious pirate, the Purple Mare, and all she is doing to liberate the land. Outside the city of Port-au-Prance that mare, Twilight, waits as a familiar ship approaches...
Inspired by an image by KNA.
*Resubmitted following revisions.*
Chapters (4)