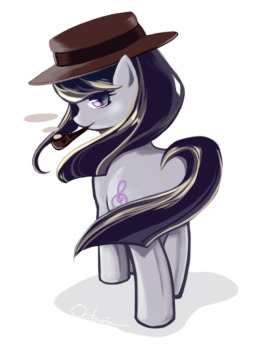 The year is 1938, and Private Investigator Octavia Melody is an excellent detective. Possibly the best in Equestria.
In accordance to her occupation, she was invited by Prince Blue Blood, an eccentric with a most definitely questionable sense of humour, to a dinner party of his organisation and to a personal exhibition. An exhibition of the perfect murder.
This exhibition is interrupted, however, when Prince Blue Blood is found dead whilst his dinner guests played bridge only a few yards away. Of the eight guests, four of them are well-established investigators, Octavia included. Now the investigators must determine which of the remaining four guests is a murderer. Can Octavia discover the murderer before they kill again?
Chapters (11)