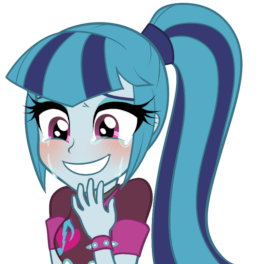 Source
After the Battle of the Bands, the Dazzlings left, defeated and very angry. Well, two left that way. The blue one was left, abandoned. Her name was Sonata Dusk. She was left out of the Dazzlings, and was all alone. That is, until a boy comes by her side. Dusk Shine. He soon became her friend. And with that, love comes. A story comes.
Check out my other stories if you want!
Former art: By frostblade150!
This art by: By rileyav!
Proofreading by:
-Pandora
-Curious Quill (Sorry, forgot to add you a long time ago, Quill!)
Chapters (27)