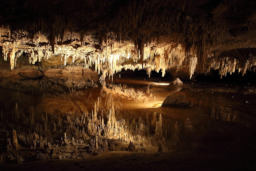 Water.
It was all Pinkie had felt for such a long time. For such an exhaustingly long time, unable to see or hear or breathe...
What was it that led to this? So hard to remember...it was a contest, designed to find who the "real" Pinkie was. The real Pinkie...was that her? She couldn't remember anymore. All she could was hang on the last shreds of that golden life she used to enjoy...
---
Cover art from Posey on Derpibooru.
Also, we now have two fantastic readings done by Shadowlaw010 (https://www.youtube.com/watch?v=NFiGo6JMXNo) and TheDizzyDan (https://www.youtube.com/watch?v=_ocU-BfXLDI)
Chapters (1)