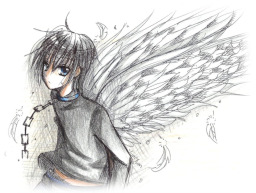 Note: THERE IS NO EDITOR FOR THIS YET! if you would like to be please PM me.( I have an editor but I could always use another to speed things along)
HUMAN X HUMAN!!!!!!!
Do you like funny storys? Do you like romance? Action? Characters evading capture? Custom species?
Then this is a story for you!
After working in a Diamond dog mine for a year Jack and his lover Piper are finally free after a riot is caused during a royal army raid, Grabbing their friends and escaping to glorious freedom they find that, even freedom has a cost.
Chapters (5)