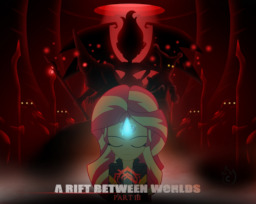 Source
After learning that Equestria and the human world could come under threat from an old adversary, Princess Celestia must reawaken ancient powers to stop the advancing enemy. Friendship from one world alone would not be enough to stop the growing power, so she looks to the human world for help, hoping that the combined power of both worlds would have what it takes to take down the enemy once and for all.
It's Home Run's first day at Canterlot High School, having just moved over from Fillydelphia after the winter break. Before he can start things right, the baseball player is dragged into a whole new world, filled with aliens, guns, blades, and robotic suits. Trying to make sense of the events unfolding around him, Home Run soon comes into contact with Sunset Shimmer and the girls and even Princess Celestia herself. Will he be able to overcome the alien forces, or will the world forever change?
This story takes place in our Bloodlines Continuity.
Warframe Crossover
Chapters (54)