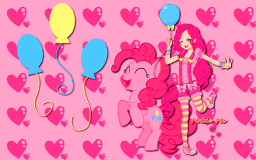 This story is a sequel to The Blue Balloon
---
I am a dreamer, this is what everyone told me from the earliest days I can remember. If they mean that I am an optimist, or if they refer to my imagination and that I see things they don't, I have no idea.
Now I found a black balloon on my bed as I enter my bedroom. It is one of these extra thick rubber balloons. Not a toy balloon of any kind, and not one of these cheap plastic variants. What is up with this, I have no idea.
Waking up in the middle of the night, a beauty standing before the door in my room. Is she a Valkyria, the lady of olden legend, leading you into the hereafter? Either way, she takes me to where I could never have gone to.
Chapters (2)