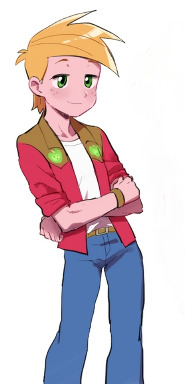 When his parent's passed Big Mac was forced into a position of responsibility. Between school and his new work he didn't have time for much else anymore.
Now years later one of his old friends has come to him and convinced him that this is the opportunity to start again.
If he truly loves music then the battle of the bands is his shot to show everyone that he isn't the quiet farmer content with agricultural work that everyone thinks he is but rather Big Mac the musician and this is his passion.
Cover art by Baekgup
Music by Periphery
Chapters (1)